General Information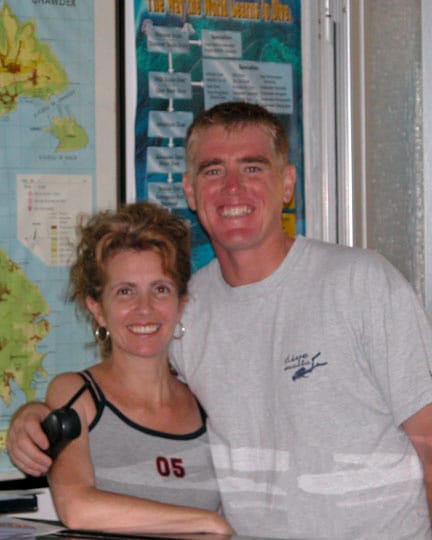 Whether you are an absolute beginner or an experienced DIVEMANIAC, when it comes to SCUBA diving then DIVE DEEP BLUE MALTA is the right choice. Depending where you live in Europe it will only take between 2-4 hrs by air to arrive in Malta and begin to immerse yourself in a culture and heritage dating back thousands of years.
Set like precious gems in a sea of purest blue, the 5 islands of Malta, Gozo, Comino, Comminotto and Filfa offer the holiday-maker a diverse and captivating experience both above and below the water. The warm clear blue Mediterranean surrounding the islands beckons divers down to discover many hidden delights most of which are world renowned and frequented by thousands every year.
Safe tideless waters offer year round accessibility with each season presenting its own special character and charm. The islands are honeycombed with stunning caves, caverns and swim throughs to be explored and enjoyed by those who know where to find them.
DIVE DEEP BLUE Scuba diving centre is situated close to an area known as St Paul's Bay amidst the two resort villages of Bugibba and Qawra on the north east coast of Malta. It is the ideal location from which to enjoy your vacation.
Designed with catering for those who choose to visit the Maltese islands as high priority you are spoilt for choice of accommodation, many fine hotels offer options to all tastes and budgets or for the more independent traveler a wide range of self-catering apartments are also available. If you wish to explores the many delights that Malta offers getting around is never a problem. Be it car or jeep, push-bike or motorcycle, you will find that the pace of life moves slower here especially if you choose to travel by local bus. The service is cheap and regular but nobody could say it is fast.
With a superb selection of restaurants, bars and pizzerias with everything from a quick snack to a lavish banquet readily available, you don't have to worry about topping up the calorie count. You may decide to visit one of the many village festivals with at least one being celebrated each week during the summer months. Colorful costumes and lavish firework displays add to this very Maltese tradition. Here you have the chance to really mix with local people. As a people the Maltese are renowned for their friendly nature and will always make you feel welcome.
Being surrounded by so many larger countries the Maltese have a flair for languages, English is their second language and Italian is widely understood but you are never far from someone who can translate German, French, and Dutch etc. Children hold a special place in Maltese culture and are welcomed when dining out as a family but expert childcare facilities are available should you feel like having some time without the kids.
So treat yourself to some guaranteed dive time and join us here at DIVE DEEP BLUE MALTA – you know it makes sense!
Staff and Dive Center Facilities
We are a large diving center but pride ourselves on still being able to offer a personal service to our divers.
As owner operators my wife Catherine and I are here at the dive center every day to ensure you receive a quality service at affordable prices and together we have years of local knowledge for you to take advantage of. Our aim from the outset back in 1996 was to create the sort of diving facility that we would like to visit if we were on holiday
Catherine, (the boss), besides looking after our two children, Jade and Nathan, also takes care of all bookings and office work (while I play). I, Jonathan, have been diving longer than I care to remember but I will admit to having worked as a full time professional instructor with various dive centers around the world for the past 25 years with Malta as my chosen home base during that period.
Having lived and in Malta for so long I have managed to gain a good working knowledge of the many dive sites we have access too. Always being keen to learn something new has ensured that I have also gained a number of teaching qualifications in several different agencies ranging from basic recreational scuba diving instruction up to advanced mixed gas instructor and I currently hold the following instructor credentials:
BS-AC Advanced Instructor and instructor trainer.
BS-AC Advanced Mixed Gas Instructor.
BS-AC Boat Handling Instructor.
SSI Dive Control Specialist Instructor
PADI Master Instructor.
PADI Tec Trimix Instructor.
TDI Advanced Trimix Instructor.
ANDI Advanced Trimix Instructor.
DIVE INDUSTRY TECHNICIAN Qualified on various brands including Scubapro and Aqualung.
Throughout the season we also employ a number of additional instructors so that we can cope with the increased demand placed upon us at different times of year. Here again we take the time to ensure that the people working with us understand that your safety and enjoyment are our first priority. It is important to us that the instructors have experience and knowledge of the Maltese Islands and are capable of applying the same level of care and attention when it comes to our customer satisfaction.
DIVE CENTER 
Our dive center has the kind of amenities that many of our competitors can only dream of. Our geographical position in the north east of the island places us in the center of the diving and tourism community here in Malta and is considered "THE LOCATION" where divers in the know choose to base their activities.
At Dive Deep Blue Malta we provide: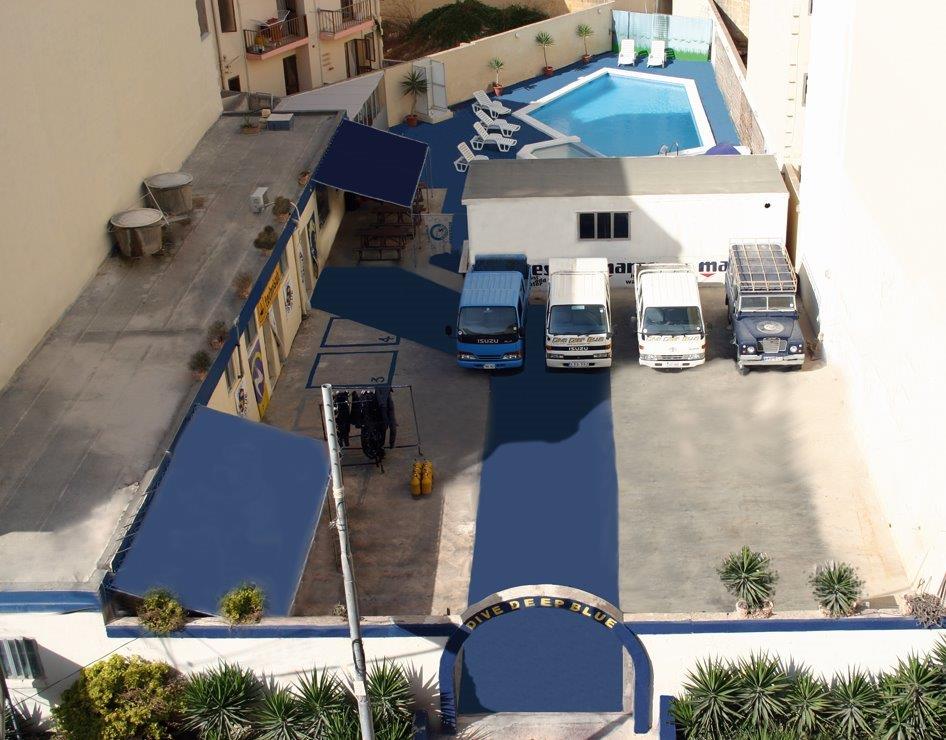 Private parking area.Air-conditioned classrooms with the latest audio visuals.
Air-conditioned dive shop for any equipment needs.
State of the art Bauer Verticus 5 Compressor with 20  x 50 liter storage banks.
Nitrox and Trimix available.
Equipment wash and storage facilities.
Swimming pool, showers and toilets for our divers and their families.
Sun deck to relax and chat while sipping a cold drink.
For your SAFETY and comfort we have also invested in suitable and well maintained dive vehicles for use when travelling to and from dive sites.  We also ensure that equipment is transported separately from the passenger cabs and each vehicle is equipped with emergency oxygen unit, first aid and dive spares kit.
Our dive shop offers a wide range of equipment from some of the world's leading manufacturers and we are recognized dealers for the following brands:
SCUBAPRO               MARES                AQUALUNG             DIVERITE          DELTA P        SEACSUB          BARE          TECHNISUB       SUUNTO                    CUSTOM DIVERS                  LIQUIVISON
Our staff will take the time to discuss options and help you make the right choices, offering the best advice on anything that you may wish to purchase.
This will ensure that the equipment you choose is right for you
OUR BOATS
At DIVE DEEP BLUE we have access to a range of options for boat diving. This enables us to pick the right craft for the job.
The traditional Maltese Luzzu with its unique charm and character is always a favorite with our divers when we want to spend a relaxing day around the coast of Malta, Comino or Gozo.
The smaller twin engine launch is very handy when we need that extra bit of speed.
We also have a 5.8 metre and a 9 metre RIB available when this type of craft is required.
All in all we have, and use, the right boat for the job and in so doing we guarantee the best possible experience for our divers.
Our boats are crewed at all times and carry all necessary emergency equipment.
The safety and service offered by our instructor/guides and boat operators is second to none.